The Adoption Story
of
Harry Ronald Cecora
aka
Donald James Plefka


Home Page
Surprise Outed Revelation
My Father My New Family
Reflection Beginnings Geneology

This is the story of my discovery, at the age of 31, that the only parents I knew had adopted me shortly after my birth. It is the story of how that secrete was kept from some and shared with others for years and finally how I became aware of my natural parents, my siblings and more.
My father had died in In December of 1952 and my mom was living in a flat with her half brother and his family living upstairs. In 1962 I was 31 years old, married to Anne Lawler with 2 children and another child on the way. We had recently moved into our newly built home on Drake Avenue in the Mt. Greenwood neighborhood on the South side of Chicago. Mr. and Mrs. Gedney and their daughter had moved in to the house to the north of ours. The Gedneys had been neighbors of my parents back in the 1930's in the Back of the Yards neighborhood. It was a pleasant coincidence. Everything should have been wonderful.
I became aware that something was bothering Anne. At first, when I asked what was wrong, I would get a cool "Nothing." for a reply. Anne was becoming more upset with me and I didn't know what I did, or failed to do. I was walking on eggs all the time. After several weeks of this we finally had a conversation.
I said, "Anne, this can not go on! You have to tell me what is wrong"
She answered tearfully with, "Why didn't you ever tell me?"
Baffled, I asked, "Tell you what?"
"That you were adopted!" was the strained reply and the tears flowed freely.
I had no idea what she was talking about and finally was able to convince her of that. Then the story unraveled. Several weeks before, Anne had been talking to Mrs. Gedney about one of the neighbors who had announced that they were going to adopt a baby and the fact that another family on the block had two adopted children. Then Mrs. Gedney said, "Isn't it great that the Plefka's adopted Don." Anne said that as soon as she said it, she must have realized that Anne didn't know, and she made a quick excuse and went into the house.
Were we sure the information was right? Anne, of course had told her mother who mentioned it to Aunt El who, through a friend who worked in the County Building, got a copy of my sealed birth certificate and adoption papers. I was born Harry Ronald Cecora. SURPRISE! Anne gave me the copy of the adoption paper. Her mother had destroyed the birth certificate because she was appalled by the big "Illegitimate" stamped across it.
We decided not to tell my mother that we knew. She wanted it a secret, so let it be. It did seem to explain many things to me, such as the coldness of my grandmother (I did not belong!) and the generosity of my dad's friends at work (Dad's salary wasn't much and he had taken on this little orphan). Anne did give me some kicks under the table when I would ask my mom "Who did I inherit that trait from?" Mom would always have an answer. I could no longer call Anne a mongrel because of her mixed heritage (Lithuanian, Irish & Bohemian) but when one of my family did something stupid, I could now say, "I'm glad I don't have relatives like that." But I could no longer claim to be a pure blood Bohemian although I will always love Bohemian food.
In any case, the air was clear, I was exonerated and all was well in the Plefka household. The adoption paper told us that I was born Harry Ronald Cecora on May 6, 1931and that as of February 2, 1932 My name was changed to Donald James Plefka and I was the son of Joseph C and Sylvia M Plefka. Questions were always in the background of course. Was my Mother's name Cecora? Was it Italian? Was that her maiden name or a married name? Who was she and who was my Father? As the children grew we told them of the situation and they were careful not to let their grandmother know that we knew her secrete. The revelation of my adoption did not upset me. I then knew that I had two sets of parents, those who gave me life and those who nurtured that life and I was grateful for both. My feelings about abortion were solidified as I thought that since I was made available for adoption my mother was not able to raise me and if abortion had been legal and popular at the time I may not have survived. I was grateful to her for giving me life, whatever the circumstances. We, of course checked the local phone books but could find no Cecora listings. We thought my parentage would forever be unknown and I was content with that ... but not completely satisfied.
Part Two - Out of the Closet - 1992
On March 8, 1992 mom died. When arranging for the funeral I selected Mathew 25 31-46 for the gospel reading. I had no idea of a connection to my parents or the effect it would have on me until it was read but in the reading I was awakened and I cried. Then when the priest come to me at the Sign of Peace I held his hand and asked him to say something at the end of the mass. He knew my story and so, according to my request, and at the appropriate time he said, "Back in 1931, Joseph and Sylvia Plefka took in an orphan, a stranger to them. He was hungry and they fed him. He was naked and they clothed him. When he was sick they nursed him and when he was in distress they comforted him." This was an announcement and an acknowledgment to all present that I was adopted. Some family members knew and later told me about some possible assumptions about my birth parents. They proved to be incorrect. Many cousins and friends were surprised.
With the internet now available I did some searching for Cecora, concentrating on the Chicago area but had no success. Some relatives thought I had been born at St. Vincent's Orphanage. In 1994 I wrote to Catholic Charities for information. In accordance with Illinois law, they only gave the following information:
"Your birth mother's first name was Florence. Her middle name was Lucille. She was divorced. This is the only information we have in our record. Our caseworker noted that Florence had planned adoption for your future and arranged for temporary care in the newborn nursery at the hospital where you were born on May 6, 1931. It was Evangelical Deaconess Hospital at 5421 South Morgan in Chicago. This hospital later became Christ Hospital and moved to Oak Lawn, IL, where it is now located.
Your adoptive mother contacted our agency on May 26, 1931. She was in that hospital, having delivered a premature baby who died. She stated that she knew you were in the nursery and available for adoption, and she wanted to adopt you and only you.
Arrangements were made to obtain Florence's signature on the adoption surrender. Her signature was received by Evangelical Deaconess Hospital, on June 2, 1931. Our agency had no direct, personal contact with her. That is why there is no information about her. Her surrender arrived in our office on June 5, 1931, legally freeing you to be placed with your family.
Your parents came to our office to pick up a letter stating that our agency would supervise your adoption. They then went to the hospital and brought you to their home as their son. It was typical, in fact the norm, for adoptive parents, in years past, not to talk about adoption with their children, because they wanted to protect the child from an "unknown past." They believed that the less said, the better. Their own infertility and the extreme social stigma against illegitimacy were the basic factors in their decisions not to openly deal with adoption with their children. Now, adoption is handled in a much more open and honest way, which is healthier for all concerned."
See Catholic Charities Letter for the entire letter.
Much later in life I discovered that I was Baptized at St Clair Church on June 6, 1931 just one day after I was brought home. It was interesting to note that from my letter of inquiry, the person who wrote that letter was aware that I knew my birth name and in giving me my mother's first and middle name provided an important clue to her identity. Now I was looking on the internet for Florence Lucile Cecora ... but with no success. But again ,,, was Cecora her maiden name, her married name or... did she marry again? With the information I have it should not be difficult to trace my family. The question is, should I? In compromise, I simply placed the facts, as I know them, on this web site for anyone to see. I respect my mother and father's privacy but if alive, they would at least be in their 90's. On the other hand, I would like to have them know I am grateful and I love them. How could I not love them? Do I have siblings? Or half-siblings? Or unknown cousins? And what are my roots? Relatives said that I am half Italian and half Irish. True? Cecora was a place in South Eastern Europe and has ties to Poland. Does anyone know of Florence Lucille Cecora? I presume that was her last name and not my father's. For the answers ... read on.
Early in 2005 I decided to go on a Pilgrimage to Italy with a group from my parish. I applied for a passport using the short form birth certificate that my mother had passed on to me. It had an issue date that was the same as the date on my adoption paper. The State Department rejected the application. They needed a long form certificate. The Cook County clerk's office said there was no birth certificate for me and referred me to the State. I applied to the state and got the same result. I even gave them a copy of me adoption paper but ... I did not exist. I finally submitted a copy of the Adoption paper, the letter from Catholic Charities, and a Baptismal certificate and the passport was issued.
Part Three - A Revelation - 2006
On Monday June 12, 2006 I registered with The Adoption Database (http://adoptiondatabase.org/index.htm) and their "No-Find-No-Fee" dedicated search service. The following Saturday I was notified that my birth family had been found. I was given contact information and after playing answering machine tag, I communicated with a new nephew, Kim Cecora by email. After the Adoption Database called him he had done an internet search and found this web site. The following day I spoke with Peggy Cecora, the wife of my brother, Jim. Another brother, Ken, had died a few years previous. We were confident that I was the son of Florence Lucille Cecora of Cleveland Ohio and began to become acquainted with my newly revealed roots and branches. We assumed that my father was also Jim and Ken's father because there were attempted reconciliations after the divorce. I learned that my mother never used Florence as her name but was known as Lucile or Lucy and by many as Tootsie. Her maiden name was Lossner. My roots were now believed to be in Italy, Germany and England. The initial meeting with my brother and part of the Cecora family occurred on July 2 & 3, 2006. You can see some of it at Cecora - Plefka Reunion July 1-2 , 2006 . This opened a whole new chapter in the Life of Grandpa Don. But not the last chapter by any means! ... Read on.
Part Four - The truth about my Father - Fall 2006
Both the Cecora's and I registered with the Illinois Adoption Registry, asking for the release of my birth records. This was done around the first of July (2006). Then several weeks after our second reunion ( Cecora - Plefka Reunion Sept 2-4 , 2006 ) there was a reply from Illinois Adoption. The call from Vickie came early on the morning of September 27th, 2006. They had finally found my records miss-filled under the name of my father, ... Alden Copeland!
Dan Cecora was not my father and Jim & Ken were my half brothers. Alden's occupation was listed as a surveyor for the Chesapeake Railroad. Copies of the documents were to be mailed to me that day. After recovering from the news a call was made to the Cecora's to relate the news. As I spoke to Peggy she was immediately on the computer doing research. Later in an email she related that Jim knew Alden as a child for a brief time. Peggy also remembered that Tootsie (Lucy) told her that she saw Alden Copeland for a while but things didn't work out.
Peggy found a family of an Alden Copeland that lived in the area. Husband and wife were deceased but there were four daughters and a son. She was able to find addresses and phone numbers for several and wanted to contact them. I asked her to wait until I had the birth certificate in hand to verify spelling and any other clues that may exist. Vicki had commented that my mother should have used her maiden name on the birth records, not her married/divorced name and that I should have been named Harry Ronald Lossner. My Italian Ancestry was not correct. The document from the Illinois Adoption Registry and Medical Information Exchange arrived on Saturday September 30. It was the birth record of an un-named male child on May 6, 1931 at Evangelical Hospital in Chicago, Illinois. Although the "administrative" document did not name the child the cover letter identified it as me, through my adoption decree. It identified the mother as Florence Lucille Cecora age 26 and the father as Alden Copeland, age 31. It also identified the child as not legitimate. This information coupled with the adoption document I have in my possession identifying me as Harry Ronald Cecora and the letter from Catholic Charities which identified my mother as Florence Lucille, divorced, as well as the date and place of the birth, ties everything together and identifies all parties involved.
I am the child of Florence Lucille Cecora and Alden Copeland. When the Adoption Database had found my mother's family, they had made the initial contact with them. I had no idea how to do that with my father's children and Peggy Cecora volunteered to handle it. After all, she was there in Ohio closer to them and ... I was a coward and left it all in her hands. The news was a complete surprise to the Copeland family. I won't go into details but ultimately it was my brother John who first responded, then my sister Rita and after that I spoke with my sisters Marilyn and Irene. In my initial contact with John I learned that our sister Jean had recently died after a year long illness.
From being an "only child" I had discovered an older brother, a younger brother and three sisters. And there are additional family members on both sides. Yes, I know they are "half" brother and sisters and the Cecora's aren't related to the Copeland's But ... they may be. It turns out that The Copeland family traces their ancestors back to John Alden and the Mayflower, a Copland having married a granddaughter of John Alden. But the Cecora family, through the Packard family ancestry also traces back to Massachusetts Colony and a connection to Plymouth. But all that is not as important as who we are now. I have always included my ancestors, no matter who they were and the ancestors of my adopted parents in my prayers in gratitude for their existence and the hardships they endured. Without any one of them ... where ... or who would I be? It was not until June of 2007 that I was able to make the trip to Cleveland to meet my sisters and younger brother. This is related on the page, Family Reunion June 3, 2007 .
The collage below was assembled after the June 3, 2007 meeting with the Copland side of my family:
Jim Cecora Don Plefka John Copeland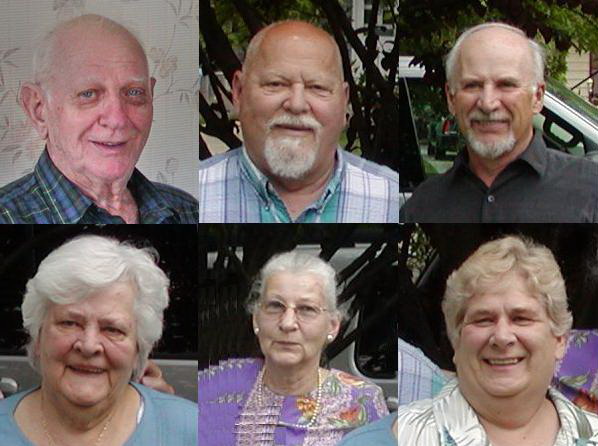 Rita (Copeland) Barilla Irene Copeland Marilyn Copeland
Not pictured are Ken Cecora or Jean (Copeland) Rutzen, both recently deceased.
It was not until late February of 2013 that, on a whim, I looked up the on-line records of Cook County, Illinois doing a search for Copeland, Births in 1931. There it was ... "Copeland, Born May 6, 1931". I immediately submitted payment for a copy of the record and subsequently downloaded a copy of my original birth certificate. No wonder they couldn't find a certificate in 2005! They were looking under Plefka, Cecora, or possibly Lossner. But apparently. my name was officially "Copeland"! But, another question arises. If I am "Copeland" is my Adoption, which identified me as Harry Ronald Cecora, valid? Its a little late to consider that now!
A life revealed and unfolded.
To delve into the story of my life as it has unfolded go to How I Became Grandpa Don . And ... to learn about my entire family please visit the Family. pages. My life is an open book ... a witness to the gifts God has given me. That includes both sets of parents. I love them and pray for them, for without them ... nothing would be the same ... and I love my life. My Current Events page for Oct 6, 2006 includes the following: "There is no doubt about the fact that I have become obsessed by thoughts of my father and mother. What were they like? What was their childhoods like? What do their children remember about them? ... the stories they related to them ... What did they tell them of their grandparents? What were their hobbies, likes and dislikes? I have looked up the census records but they only offer clues. When your imagination is allowed to roam based on small bits of information the possible range of results is infinitely large and the possibility of being correct is infinitely small. When I didn't know their names I did not have this problem but now that I do, my mind will not let it go. It was an amazing summer, one in which I have gone from being an only child to finding two brothers and my mother, and then my father and five additional siblings. My questions are beginning to be answered and as usual some answers bring additional questions. I have spoken to all my surviving siblings and am delighted that I have found them. Their wellbeing and that of their families can at last be included in my daily prayers."
A Reflection - or ... on to New Beginnings
I simply wanted to find my family's roots so my children, grandchildren and beyond would know what brought them to where they now are. For myself it is helpful to have a family medical history.
I certainly do not judge the indiscretions of my parents. I can not recommend it as normal behavior but I have more than mixed emotions. I owe my life to them and once conceived, I am grateful for the decision to give me life and then give me to a family that desperately wanted a child. My Children thank them. My grandchildren thank them. I feel I am leaving a positive mark on this world, a mark that would not be there if it were not for them. So, no matter what ... thanks to Lucie and Alden ... may God bless you and hold you close to his heart.
Should I have wanted them to marry and raise me as their own? Certainly not! I love my life as it is. And if they had, what would be of their families? Nothing would be the same. Life is what it is and there are no "what if's". We do not un-do our mistakes because in doing so we would un-do the good things that went along with them, but we live with them and make the best of them. And ... who are we to even proclaim the actions of others as mistakes. I am convinced that the very best was done in this case.
In addition, I want to know my sisters and brothers and their families. I would like them to know their brother and his family. Any legal ties are gone ... wiped out by the adoption but ... we are family by blood and genealogy. That can never be destroyed. I would hope that, in addition to my siblings, my nieces, nephews and cousins would feel free to contact me and my family members through me
Back to Beginnings - My Parents
I refer you to the "Plefka" page for the story of Joe & Sylvia (Simousek) Plefka. These were the only parents I knew as they nourished my body and soul from infancy to adulthood. They were, are, and forever will be, mom & dad. It was from them that I have my beliefs and values. Their tiny premature baby did not survive but that event was the reason Sylvia happened to be in the hospital in late May of 1931. Also in that same hospital was a child who desperately needed a home and parents. Was that meeting planned in Heaven? I like to think so.
The following has been Reconstructed from family recollections, stories and records: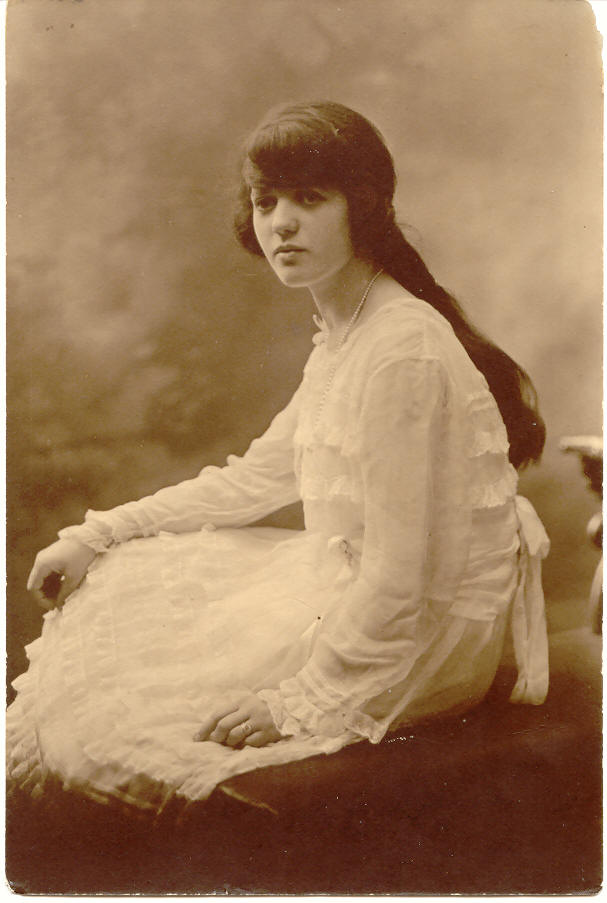 Lucy of Cleveland, Ohio (Florence Lucile (Lossner) Cecora), divorced from Dan Cecora with two children, kept company in 1930 with Alden ("Al") Copeland, also divorced. The two apparently originally met while Lucy was in high school and visited relatives near his home. They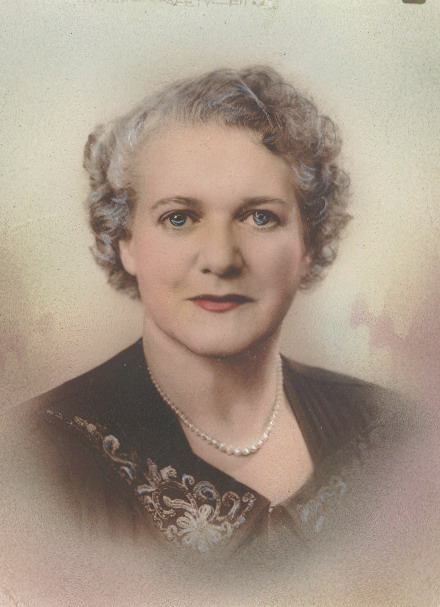 had lost touch from about 1919 to 1930. She became pregnant in late 1930 and was sent by her parents to live with a cousin and his wife in Chicago. Her two children remained with her parents. She stayed at the home of Harry and Anna Marie Milns until the baby was born on May 6, 1931. He was named Harry Ronald Cecora. Arrangements were made for the child to remain at the hospital and to be available for adoption. Lucy returned home to Cleveland. Neither her two children nor any other family members were told of little Harry. Lucy and Al apparently never saw each other again. Lucie subsequently had 3 mates, all of whom died. She lived to the age of 98, passing away in July of 2001.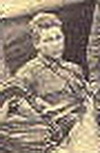 Al, of Cleveland, Ohio,(Alden James Copeland) enlisted in the US Calvary in 1918 and server in Arizona for a year. When his enlistment expired at the end of WW I he reenlisted, serving in Hawaii in 1919 and 1920. While in the service he wrote stories and poetry. Two poems were about "Lucile" a teen he had met before enlisting. After returning home, he married Edith Elsholz. on December 30, 1922. On October 20, 1925 a daughter was born, not surviving the day. The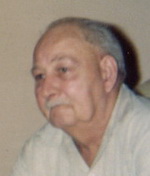 two were divorced some time later. Al started seeing Lucy (Lossner) Cecora who was also divorced. (The subject of his poems?) and in 1930 she became pregnant. She left Cleveland to have the baby and the child was subsequently made available for adoption. It is doubtful that Al had anything to say in the situation. He and Lucy apparently never saw each other again. He subsequently married Susan Palinchik in 1933 and had a son and four daughters. Al suffered with poor health for many years and was born to eternal life at the age of 67 in November of 1967.
Post Script:
My older brother Jim died on October 5, 2010 at the age of 86 after a very brief illness. Of my newly discovered siblings, he and I got to know each other the best. It may be that it was arranged that way because God knew he had little time. We understood each other and I believe that is more important than agreeing on everything. My sister Rita passed to Eternal Life in 2016. Of the sisters she was the most talkative on the phone and these conversations are missed.
Along with the discovery of my natural parents and my siblings, their families and numerous aunts, uncles and cousins, I found a rich heritage in the family genealogy. Both Peggy Cecora and Marilyn Copeland have an avid interest in family ancestry and have done much research into family origins. The Copeland line in America reaches back to to early settlement in Massachusetts and in fact reveal a direct descendant from John Alden and Pricilla Mullins of Mayflower fame. On my mother's side, the Lossner's are of Saxon decent, arriving in America in the early 1800's with close ties to the Lutheran church. There is also a branch (Packard) that very likely extends to early colonial times but needs further study for confirmation. My heritage is mostly English and German. There is of course the ancestry of my adopted parents which provided a major influence in my development through family traditions. All of this contributed to who I am today ... and I like who I am today. You are invited to visit theses stories on my genealogy pages.
The city of Cleveland has been called "The Mistake on the Lake" by some of it's detractors. It may also be said that due to the circumstances of my conception there that I was "A mistake by the lake". But looking at my life and that of my family, was it really a mistake? I like to think not. I believe that God "bends the rules" when He desires to do so. Isn't it His prerogative to do so?
This page revised 02/15/17