A little different
Mauree had asked if i wanted to see some prints that will be added to their web sit soon. Of course I did! This was the first of that group.
This particular set is a little different than all the other prints. This set of prints are the 'Faith, Hope, & Charity' series.
These prints are actually 5 1/2 x 4 greeting cards that come with envelopes, (there is no message printed inside). We usually sell them in a set of six, but they can be purchased separately. The price for the cards is $6.95 a set, or $1.20 each. They are not only a great way to send an inspirational message, but they are suitable for matting and framing.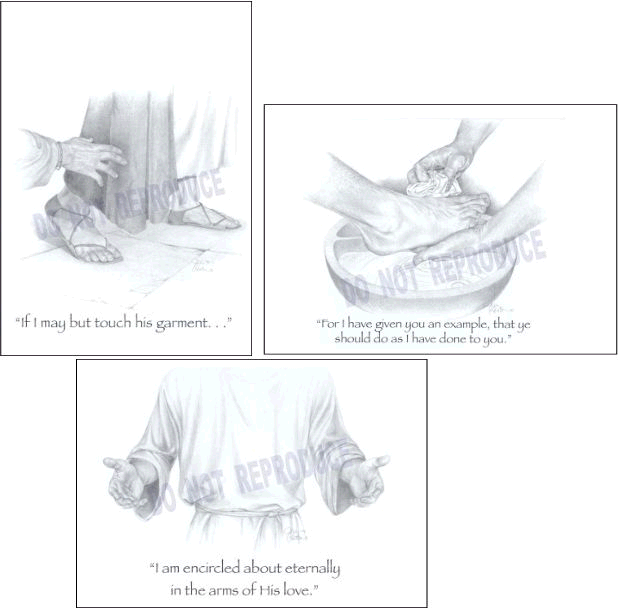 To obtain these prints, go to
http://www.keatonprints.com/index.htm
Contact them by email for pricing.
A friend directed my attention to the beautiful pencil sketches of Jean Keaton. They are spiritually uplifting and I wish to share them with everyone. These pages are intended to introduce you to this wonderful person and her work.

Grandpa Don

Graphic used with permission.
© Jean Keaton
http://www.keatonprints.com


A little different

The World of Grandpa Don
www.plefka.net

Free JavaScripts provided
by The JavaScript Source