My Father Wrote ...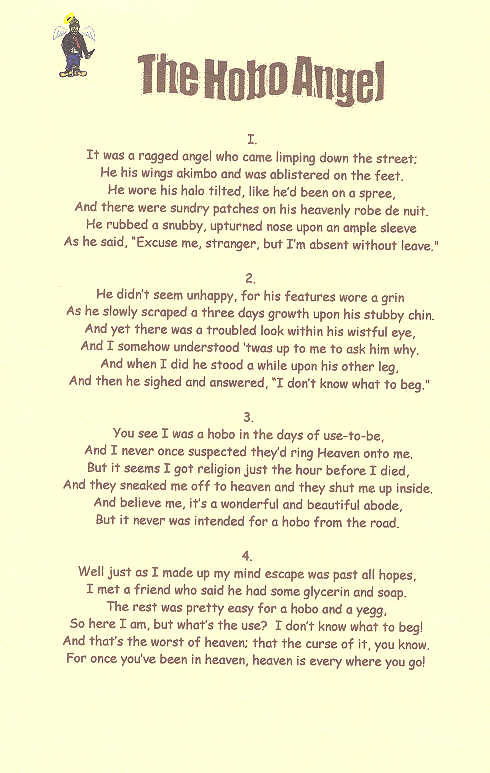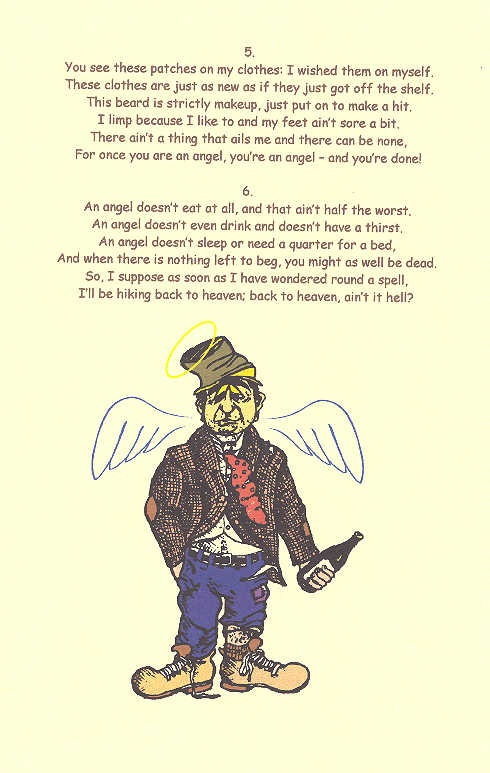 What do you do when you get to Heaven and it doesn't fit your lifestyle? The big surprise is that with your lifestyle you made it to Heaven! Everything you want is yours for just the wish so even though you'r back for a visit you can't even beg.
For my part, I'm not concerned ... I'll do my best to adjust.
I'm sure that my sister added the wings to the angel on this page when she put him there. Thanks Marilyn.
The Hobo Angel
by Alden J. Copeland

Shortly after my introduction to my younger brother and sisters, the Copeland family, in the fall of 2006, my sister Marilyn Copeland sent a copy of "The Return". It was a poem written by our Father. At Christmas of 2007 Marylyn assembled a book of his compositions adding graphics as shown here. .

They have given me an insight into the father I never knew and I share some of them on these pages.

Donald J Plefka
a.ka. Grandpa Don

This work by Alden J. Copeland is the property of my Copeland brother and sisters and, as his children, they retain the copyrights on his works. You may link to these pages but may not copy or publish his work in any media without their expressed permission.

Return to "My Father Wrote" main page
The World of Grandpa Don
Home Page

Free JavaScripts provided
by The JavaScript Source