I am having the time of my life right now.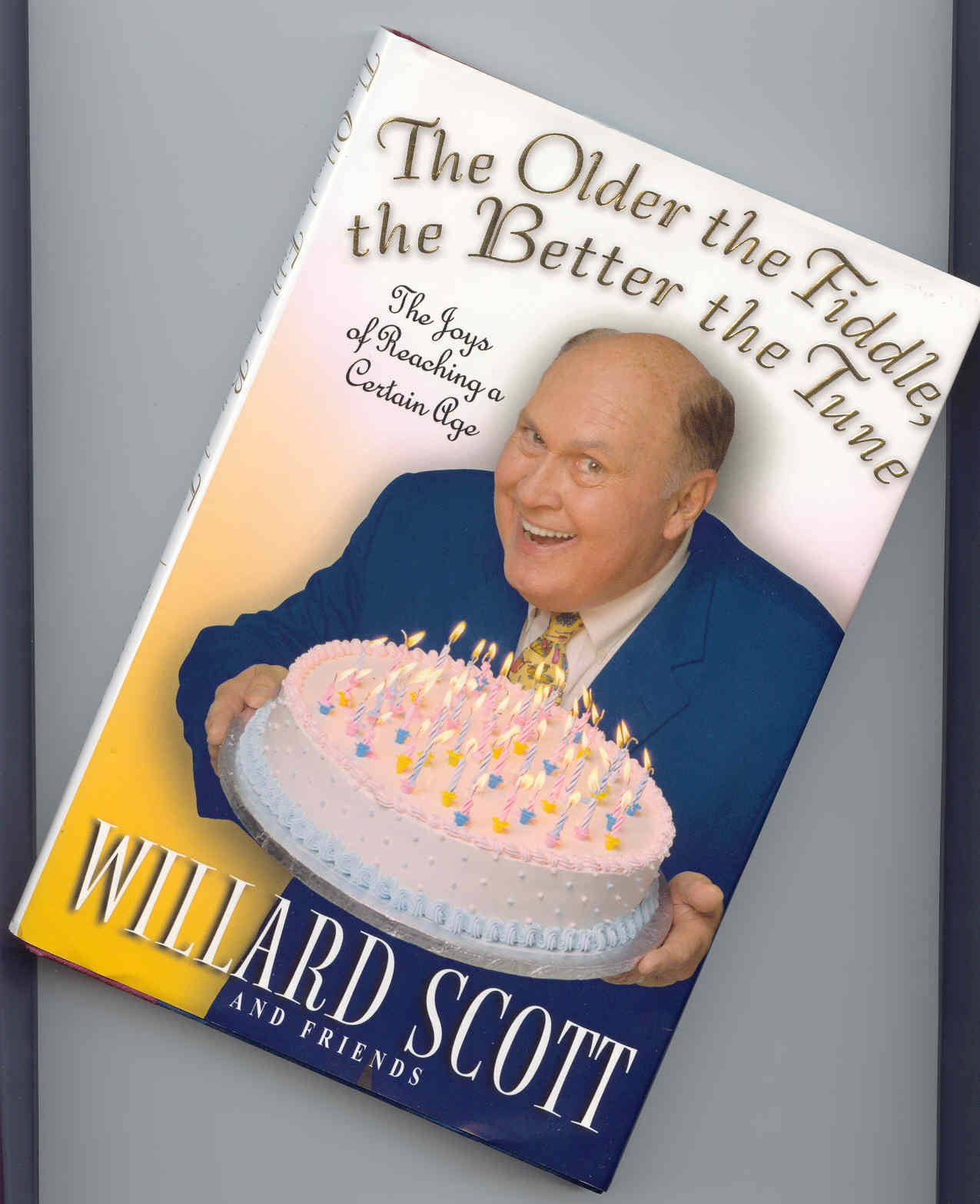 No, I'm not going to wild parties or traveling to exotic places. That never was 'my thing'. I am living in the home that Anne and I built eighteen years ago, close to my family, friends and church and I have a feeling of contentment and being right with the world. I do not want to be young again. I have no desire to make all those mistakes again and re-experience the "growth" period of my life. Some think that if they had their life to live over, they would avoid the mistakes. But, … there would be others in their place. Besides, I would not want to change anything because to do so would change the outcome and my life would not be the same.
Anne and I were gifted with three children whose marriage partners have become as our children. We were further gifted with nine grandchildren, our legacy and our pride.
During much of my working years, I had many doubts about God and religion. I was immersed in my work almost to the exclusion of everything and everyone else and I tried to convince everyone, including myself, that it was for my family. I loved my work.
During the years that our children were growing up Anne kept our focus on them. She stayed at home and raised them while I worked two jobs or extra hours. Our travels were limited to short trips to the boy's baseball tournaments. Of traveling, Anne said that if she didn't have it at least as good as at home, it was no vacation. Our funds went into making our home into the place where we wanted to be. Later we took a few vacations and we enjoyed the company's annual management meetings in Tucson, Palm Springs or similar places. During these trips we enjoyed "Living in the manner to which we would like to become accustomed". (A favorite saying of a former president of the company.)
By the time I retired, our home was our personal retirement resort. Anne and I had both discovered that spirituality was not a far off supernatural thing but an integral part of human life. We both became very active in our church. After five years of retirement and a few days before a planned trip for our forty-fifth anniversary, Anne succumbed to a sudden heart attack. This was 14 years after her first heart attack and by-pass surgery. Anne and I often thanked God for these wonderful years.
I now realize I had been well prepared for her loss. We had often joked about "who would go first" and we were both content that our lives had been good and fruitful. Because of Anne's health problems including the side effects of diabetes, I had been in training, helping with the laundry and other things. We had started using a cleaning service every other week and I have continued that along with a lawn maintenance service. So, after Anne's death, when a neighbor asked if I was going to put the house up for sale, I replied, "No, my kids are going to do that after they carry me out".
In addition to being very active in lay ministry at church I had started a web site for the parish. It is something I enjoy and it is a worthwhile hobby. I spend several hours a week updating that web site.
After Anne's death I realized that there were many things that my grandchildren, and others, did not know about us. I also felt that I had things of value that I wanted to tell them. I started a web site of my own. The site, The World of Grandpa Don, has become a weekly newsletter, a family history, and a place where I encourage my grandchildren by recording their accomplishments. It contains my thoughts and beliefs and is, I hope, a witness to the actions of God in our lives.
My purpose in life at this time is to assist my children and their families when I can, in any way I can. It is to present a positive example to my grandchildren and to encourage them to live with love, kindness and concern for their fellow man. I try to pass on my belief that we should not just show tolerance to those who differ from us; we should embrace the differences, and benefit from them. That, in my opinion, is what made the USA a successful nation. I hope that they will continue to learn that when you compete, you should compete with yourself in an effort to better yourself, but not at the expense of others. There is no need to diminish someone to build your self. It is more productive to bring others up with you thereby raising the level for all. My message to my grandchildren is to use their God given talents to the benefit of all God's creation. We are not isolated individuals but part of a world community dependent on the abilities of each other. I encourage all, in relationships with others, to " be nicer than you need to be".
These messages are there for any who visit my web pages. Anne is no longer here and our parents are gone, as are many relatives and friends. I miss them, … but I celebrate having them as part of my life. I love my life, past and present, and have no fear of the future. I am having the time of my life right now endeavoring to show kindness to everyone I meet. I hope it is contagious.
----- Donald J Plefka
© 2002
The article above was published in Willard Scott's book, The Older the Fiddle, The Better the Tune which was published in 2002. For the story of how that came about I refer you to The Book.
Since then many things have changed but nothing that happened changed my feelings about my life and who I have become. These events have, indeed, enhanced these feelings and beliefs. Of the more momentous of these events was the pilgrimage I took to Rome and Assisi in 2005. The Assisi experience brought me even closer to God and deepened my spirituality. I believe it prepared me for the next astounding event. You may learn more of my Assisi experience at Pilgrimage.
The most astounding event was one which began many years in the past and slowly unfolded at various times during my life until in 2006 I discovered the identity of my birth parents and their other children, my brothers and sisters. This changed my world but also served to make my words above mean more than when I wrote them. You may read this story at My Adoption Story.
I have been Blessed. I am grateful to God for my life and everything about it.
For further reading about my family and our ancestry I refer you to Family. For the year by year story of my life go to How I Became Grandpa Don. And for things that I have written, see From My Pen.
Don Plefka
March 2011