Two of my granddaughters attended this remarkable school. They are the children of Tom and Diane Plefka. Caitlin graduated in 2005 and Kelly belongs to the graduating class of 2006 Both girls were accepted into Marist High School in Honors classes.
The cover of the program for the school's fund raiser pictures the graduating class of 2006. Kelly is at the bottom right.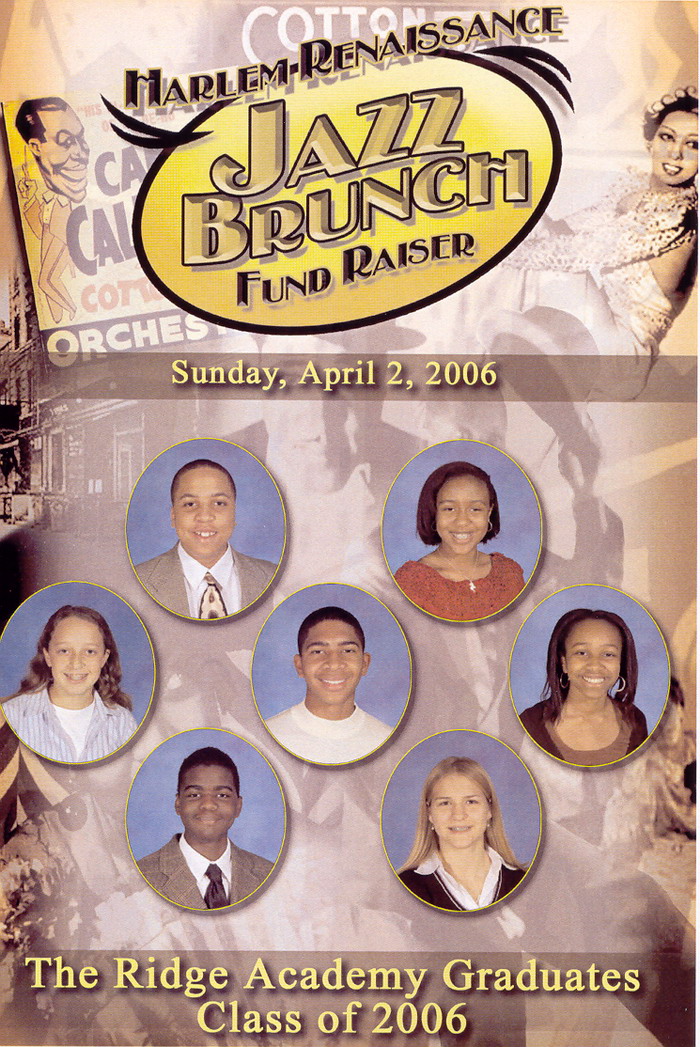 The back cover of the booklet includes the rest of the student body and the staff.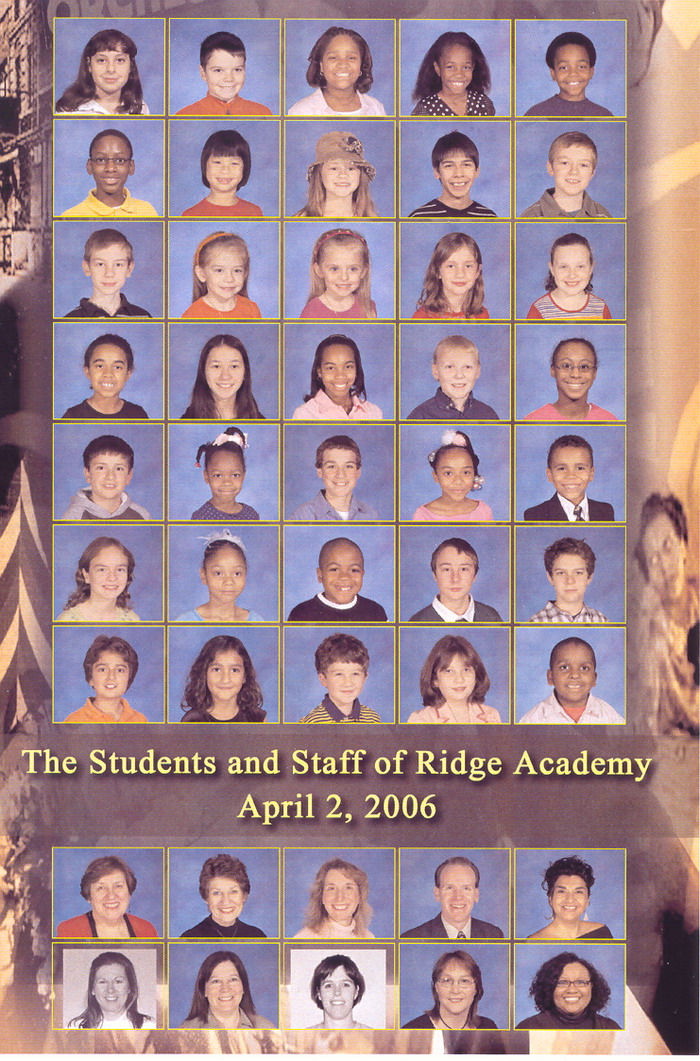 School objectives

1. To cultivate, recognize, and respect the opinions and contributions of child, parent, and teacher.

2. To provide a safe, nurturing environment for learning where individuality is recognized and diversity is celebrated.

3. To provide instruction that encourages development of each child's practical, cognitive, physical, social, and moral potential.

4. To present a curriculum that is intellectually stimulating and developmentally appropriate.

5. To encourage initiative, self-discipline, critical thinking and creative approaches to problem-solving.

6. To foster the values of good citizenship through community service, civic awareness, and development of leadership potential.
Visit the school's web site at: Ridge Academy.