From Chapert 15 - "Born Again" ...
(1986 -) Bob (Piercy) was the recently hired music director and I was quick to take the opportunity to tell him what I thought of the music. He had recently introduced "The Canticle of the Sun" to our Sunday Mass. I told him that it was terrible because it put a picture of me in my mind, "... dancing in the forest and playing in the fields". I did not like the mental picture at all.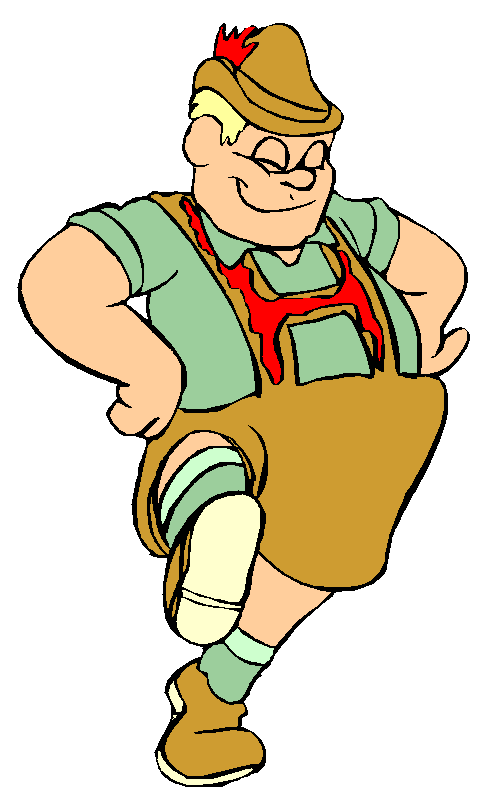 (1990 -) I now love the music of our parish. "The Canticle of the Sun" is a favorite hymn because I now know that when the Kingdom comes, I will dance in the forest and play in the fields and this body will have either been transformed into ...
something better ...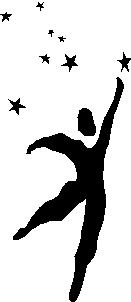 or, ... it simply won't make any difference.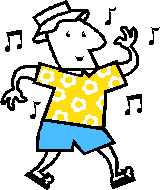 "The heavens are telling the Glory of God,
and all creation is shouting for joy.
Come dance in the forest, come play in the field,
and sing, sing the glory of the Lord."
From the refrain of "Canticle of the Sun"
By Marty Haugen
I mention the hymn "The Canticle of the Sun" in Chapter 15 of my biographical meanderings not because it has a special meaning to me in its message or melody, but because of my changed attitude, or more correctly, my new spirituality which had developed during the time covered in the chapter. I used that fact as part of my "witness" to new found spirituality at a retreat and have referred to it often since then. It is simply a graphic indicator of how one can change when one allows the Holy Spirit to enter his life.
Marty Haugen adapted the words of St.. Francis of Assisi. (publisher GIA Music) and the recording on this page is performed by Bob Sorem ( Bob's MIDI Sequences ) and was sent to me by Frank (Grandpa) Schober. My thanks to both of them. Coincidently, The Canticle of the Sun is our closing hymn at mass this season. (July, 2004) I just LOVE it!
The Canticle of the Sun was written by St. Francis of Assisi. I learned of this long after the hymn became my 'theme song".
The Canticle of the Sun
by Francis of Assisi
Most high, all powerful, all good Lord! All praise is yours, all glory, all honor, and all blessing. To you, alone, Most High, do they belong. No mortal lips are worthy to pronounce your name.
Be praised, my Lord, through all your creatures, especially through my lord Brother Sun, who brings the day; and you give light through him. And he is beautiful and radiant in all his splendor! Of you, Most High, he bears the likeness.
Be praised, my Lord, through Sister Moon and the stars; in the heavens you have made them, precious and beautiful.
Be praised, my Lord, through Brothers Wind and Air, and clouds and storms, and all the weather, through which you give your creatures sustenance.
Be praised, My Lord, through Sister Water; she is very useful, and humble, and precious, and pure.
Be praised, my Lord, through Brother Fire, through whom you brighten the night. He is beautiful and cheerful, and powerful and strong.
Be praised, my Lord, through our sister Mother Earth, who feeds us and rules us, and produces various fruits with colored flowers and herbs.
Be praised, my Lord, through those who forgive for love of you; through those who endure sickness and trial. Happy those who endure in peace, for by you, Most High, they will be crowned.
Be praised, my Lord, through our Sister Bodily Death, from whose embrace no living person can escape. Woe to those who die in mortal sin! Happy those she finds doing your most holy will. The second death can do no harm to them.
Praise and bless my Lord, and give thanks, and serve him with great humility.
We were told by Jesus to "ask, and we will receive" We should not, however, forget to say thanks for all we have. St. Francis reminds us to do just that.
I also want to thank the Holy Spirit for sending Bob Piercy into my life. When I complained to him about the non-traditional music he was introducing to our parish, he did not take offence or argue with me. He was more kind than he needed to be. Eventually, it was Bob who recommended Anne and I as Eucharistic Ministers and he also asked me to help him set up the Liturgy Board for the parish and become one of its members.
Bob was one of the many people in my life for whom I am grateful. We are now well served by Deanne Tumpich, our Director of Music, who has expanded our choirs and added to the musical enhancement of our liturgies helping to make St Julie Billiart parish a great place to worship and pray. I count several members of the choir as my good friends as well.
Thank you God.
"A quelle est bon le bon Dieu."
"How good is the good God."
- St. Julie Billiart
.