After the excitement and joy of Nick's homecoming, (See Chapter 14) life returned to normal. By that I mean that Anne was miserable. She was always tired and often troubled by the pain of what she was sure was a gallbladder problem. It would wake her up at night and she would pace the floor until it subsided. It was at a regular doctor's visit in early February that she told him about it, only because it was troubling her at that very time.
She was sent for a stress test which was halted in mid course due to the indications. There was definitely a heart problem. An angiogram was scheduled. It was done on a Thursday and we waited in the hospital room for the results. Along with the history of diabetes, there was a history of heart disease in her family. We knew this was serious. When the cardiologist came in, his first words were, "When did you have your heart attack?" The test results indicated at least one and maybe more in the past. There were several severe blockages to the heart arteries. He had diagrams and did a good job of explaining the situation.
When we asked what should be done, he replied, "You can do nothing and wait for your next, and probably fatal, heart attack, or ... in case you decide to have by-pass surgery, I reserved an operating room for next Tuesday.
Anne's first response was, Nick will be baptized on the 23rd. I have to be there!" The doctors look was all she needed and after looking at me (we read each other's expressions) she said "OK, Tuesday." She was sent home to return on Monday.
That was the longest week end we have ever endured. We talked a lot and Anne was ready for whatever was to come. Anne's fear was that she would not make it 'till Tuesday but she had been given medication and was not having her usual pain. We spoke of God and faith and love and family. She was at peace with her life but I did not understand how she could be so calm. It was usually the other way around with her really upset about something and me being externally calm and cool.
On Monday I took her to the hospital but did not stay. Knowing I would be at the hospital for a few days, I went to the office to get things in order and tie up some loose ends. Anne Marie was with her and the nurse took them to the cardiac intensive care room to show them what to expect after the operation. There would be tubes, wire leads and several monitors. Anne would look unconscious but would be able to hear us. She may be able to respond to our voice with a little squeeze if we held her hand but that would be all.
Later that evening she had a visit from the Chaplin. He was there to pray with her and comfort her. She told him that she had had, up to that time, a very good life, wonderful children and grandchildren and that God had been very good to her. She did not want to continue living with the pain and depression she had recently experienced. And so, she placed herself in God's hands. If she was to die, she was ready. If she was to live, she was ready and very willing, hopefully a less painful life than recently. When the Chaplin left, he thanked her for reinforcing his faith in God.
On Tuesday February 18, 1986 the kids and I gathered around Anne and more than anything else, expressed our love. When she was taken into the operating room we settled in for the wait. This was the first time I realized that I should be praying that the surgical team has a good day. We were told eventually that there were four bypasses and everything had gone well. There was more waiting and finally we were allowed to visit her. It was as Anne Marie had related to me ... with all the tubes, wires and machines. But was she really alive? The machine was breathing for her and her eyes were closed.
I took her cold hand and told her everything was fine and I love her. And then it happened! She squeezed my hand with a strength that amazed me. I thought she was going to break my fingers! Anne later told me that she wanted me to know she was OK. Her concern was for me.
It is interesting that several years prior, Anne applied for "vanity" license plates "AMP", her initials. When they came, they were "AMP 86". Was it an omen of the heart surgery in 1986? We don't believe in omens but she kept those same plates from then on.
The doctors had told us that due to her diabetes and the fact that she was very much overweight, recovery could be slow. She fooled them and her recovery was better than a 'normal' person. They said that the fact that she had quit smoking had helped, ... her lungs were clear. But even more of a factor was her attitude. She was still in the hospital on February 28 but I took a video of Nick's baptism so she could see it. Before the ceremony, I took a video of Anne giving her best wishes for Nick and the family. The problem is that I screwed up and when getting ready to tape the baptism I inadvertently erased most of Anne's comments.
Dan and Karen were members of St. Julie parish at that time but Nick was baptized by a Buchler family friend, Fr Jack. When we gathered in the church, our pastor, Fr Divine, came by and noticed my video camera. When I told him about Anne's surgery his response was something like, "Well, she joined a popular club". I am sure that he was attempting to make me feel secure in the knowledge that heart surgery was a common thing now and I should not worry. However, I was expecting something like 'We will pray for her' and it did not seem that he was being very pastor-like in his concern. It was another reason not to like our new parish.
Anne Reborn

5 days after her surgery
Nick's Baptism day

"I Baptize thee Nicholas
In the name of the Father, the Son,
and the Holy Spirit"

Karen & Dan with Nick and his
Great Grandparents

Mother's Day, 1986

The entire family was there and it was warm enough to enjoy the patio.
The "new Anne" reveled in her family and restored life.

It was difficult for Ann to climb the ladder, turn around, and descend into the pool. Building a deck was a high priority. So, I bought a book and designed one.

Dominick assists with the
post hole auger.

Grandpa Lawler lends a hand.

It was supported by only 4 posts but 'wrapped' around the pool.

It begins to take form.

Happy days are here again.

Chris Lawler enjoys the pool with Anne Marie, the kids and Anne

How about a lunch break.

Nick takes a swim
with his Mom & Dad

Labor Day, 1986
You have to see the video to watch the "baseball game with Dom, Dominick, Anthony and Uncle Tom. Yes, baseball training had started!

Dom watches his big boys.

On the Patio

Dom twirls Anthony & Dominick on "Paradise Island"

"Plefka's Patio"

Diane & Tom

Don cooks

Anne plays ball with Marc.

The sun sets on a beautiful Summer

One of many "Gifts From God".
There was an appeal for teachers (catechists) for the religious education program (CCD). Anne said she felt she needed to give something back to God. She didn't know if she could do it since she had not gone to Catholic school but she inquired anyway. No problem! The fall of 86 found her teaching religion to 7th graders and she loved it.
The parish was also in it's second year of "Renew". There were small groups of parishioners which met in the home of a host for 'faith sharing'. Anne expressed a desire to join one of the groups but she didn't really know anyone. I said I would go with her, knowing that once she got started I could easily fade out by working late at the office. The group in which we were placed had Bob Piercy as the co-facilitator. Bob was the recently hired music director and I was quick to take the opportunity to tell him what I thought of the music. He had recently introduced "The Canticle of the Sun" to our Sunday Mass. I told him that it was terrible because it put a picture of me in my mind, "... dancing in the forest and playing in the fields". I did not like the mental picture at all.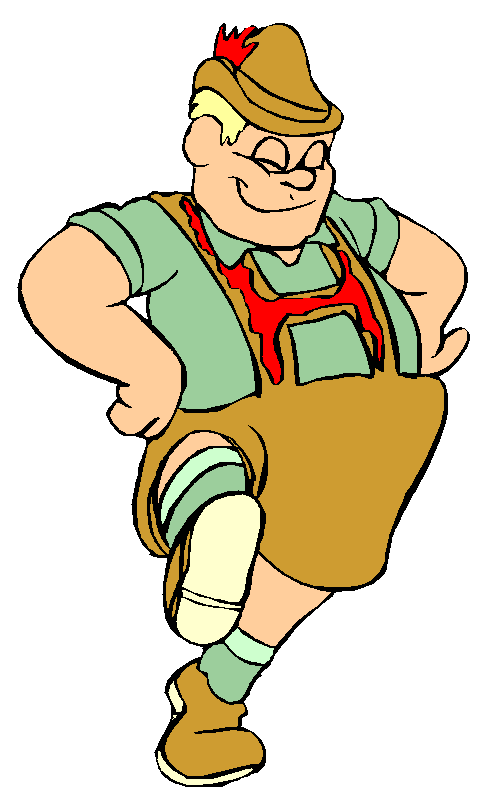 Grandma & Grandpa took Anne Marie and her boys to the Railway Museum in Union Illinois. Of course, my interest in Railroading had nothing to do with the decision to go there.

.
Halloween, 1986

Dominick & Anthony
The angel (Marc) didn't get into the picture.
I continued to attend Renew with Anne and found myself liking it. I found a lot of changes going on. The main thing was that Anne had been re-born a different person. She was again the girl I married. The tiredness and (most) pain was gone and it showed. She had come back from her hell and was bringing me back up with her. We met some great people at the Renew sessions and soon I was joining in relating personal faith experiences that up to that time I had not even recognized as such. It was a new experience for me and I felt good about it. During the two remaining years of Renew sessions, I don't think I missed any. At one point, when Anne had to spend a few days in the hospital to get her insulin dosage adjusted, I went to Renew without her. (a miracle in itself!)
Tom and Diane decided to buy a condo in Tinley Park. It was being built and would be ready in October of '86. The problem was that the lease on their apartment was up in September and they needed a place to live. The plan was to stay at our house a few weeks and at the Marx's a few weeks. That worked well but construction was delayed and they come back to our house again in October and stayed until mid January, 1987 when their new place was finally finished. We were glad we built such a "private" house. There was plenty of room and since the two of them got home from work after we finished dinner, they cooked for themselves. It all worked quite well for all of us.

Anne had had some blood tests done and her doctor was quite upset. He recommended a specialist in diabetes, Dr Doshi. It was he who had her go in to get the insulin dosage adjusted. In an elevator at the hospital I overheard two nurses saying how they hated working for him. Then one added, "...but if I was diabetic, I would want him for my doctor." Before she left, he wrote a prescription for a new blood glucose monitor for her. She was to test her glucose twice a day. When the technician instructed Anne on it's use she admonished, "... when Dr Doshi says to test it at 4:30, he doesn't mean 4:15 or 4:45. Do it at 4:30! And ... don't show up for an appointment without your log book!"
Another announcement was made by the Albano's. There was to be an addition to their family. Would it be a boy or a granddaughter? Time would tell. We would be grateful for either as long as it was healthy and without complications.
Anne's dad was having a lot of trouble walking. It was obviously painful. Then one day he collapsed at the top of the stairs and we had to call the paramedics. He was found to have a very large aneurism in the main artery to his lower extremities. It was in danger of bursting and surgery was scheduled. During the week he was home prior to the operation he made sure all his finances were in order. Unknown to me he insisted that Anne go out and buy a gift for me. That Friday, the roll top desk that I had often wished for was delivered. My gratitude was very emotional.
He went in for his surgery on the 14th of April. Harry, Carroll, Anne and I were all at the hospital. Time dragged on and things were not going well. At one point Anne left the waiting room and spent some time praying in the chapel. After many hours, the surgeon come and told us that they could do no more. As soon as they repaired one aneurism, another would pop up. His veins were tissue thin. He was stable, but on life support. His heart had stopped twice during the procedure. He remained unconscious for several days and since he was on life support in the operating room, they would not remove it. Anne said that when she had gone to the chapel she knew he was gone. Each day we went to the hospital, waited and pleaded for the removal of the breathing machine as his condition worsened. Then on April 17, 1987 his heart stopped.
He had asked to be buried from his former parish, Queen of Martyrs in Evergreen Park. The funeral mass was truly a celebration of life. The pastor began his homily by coming down from the alter toward us with a big smile on his face and saying, "What great joy there is in heaven today ... Harry is home with his Anne!"
In May of 1987 a new Pastor came to St Julie parish. Many were upset over loosing the founding pastor, Fr Divine. He had been there since Sept., 1973 when it was called a Liturgical Community. He was loved by many. I liked Fr Rich Homa when I heard his first homily. Soon after his arrival, he invited parishioners to attend educational sessions on church history, theology of church and related subjects. These were held with the help of Fr O'Mara who was the pastor of a new parish to the West, St Elizabeth Seaton. Although this would reduce the number of our parishioners (including Dan & Karen), we were increasing in size due to new home construction to the South.
My curiosity was up so, I attended these sessions. I soaked it up and when, at the end when we were asked to form into groups to do a survey of the parish I was right there with my hand up. At first, I thought I should get involved with "Community Life" since I had little knowledge of Human Concerns, Education, or Liturgy. We chose areas of interest by "discernment" to get an equal number of people in each. There were many who were interested in Community Life and few in Liturgy so I switched to Liturgy. Each group prepared questions for the needs of the parish in their area of interest and after the survey was done, tabulated the results. With my computer knowledge, I did the tabulation spread sheet. Our group was composed of a great bunch of people and I had a good introduction to the workings of a parish. And, ... I had been eased into being an active parishioner. It was a very good experience.
Business was bad in the Joliet area and even the old established contractors were struggling. At the same time my Corn Products customer was starting a major expansion. So we closed the Joliet office and I concentrated on the CPC projects. We had over 150 electricians working there at one time.
Anne and I were invited to become Eucharistic Ministers. By then we both knew that not even the Apostles were "worthy" when they were called. The "called" become worthy in the serving. And so we went to the instructional sessions, learning more of our religion in the process and began serving at mass.
In August of '87 Anne and I traveled to Lawrence Massachusetts again. This time we traveled by way of London, Ontario; Niagara Falls, Ontario; across upstate New York and Northern Massachusetts.

We had a great trip.

Two days were spent at
Niagara Falls

The impetus for the trip was an invitation to attend the liturgy for the taking of final vows to the Order of Marist Brothers by Tom Long.

Bro. Frank Kelley had a major part in the Liturgy.
Tom Long receives the
Marist Crucifix.

The ceremony took place at Tom's childhood parish, a typical New England church
In September of '87 there was a surprise 25th anniversary party for Carroll & Harry Lawler. It was held at the home of Carroll's brother, Pat Gallagher in Michigan City, Indiana, a house formerly owned by the famous Dr. Scholl.

From the street side it appears to be a modest two story home.
The lake side presents a grand appearance with four floors

Opening the presents.

Pat Gallagher

The gala party was attended by all our kids and grandsons as well as Carroll & Harry's family.
I began to think about the things that are really important and when an opportunity presented itself I took it. The president of Kelso-Burnett wanted to start a department to support the managers and estimators by upgrading the estimating system and other such projects. He had a person in mind to head the department. It was actually a ploy to move him to a job where he would do less harm. I decided that I wanted the job. To begin with, I knew the other person would not want it and would probably not take advantage of the opportunities it presented. Secondly, I was getting tired of the 'rat race' of dealing with the problems of project management. And finally, I felt that we really needed such a department and I knew I could make more of it than our president envisioned. The major drawback was that "front line" managers received year end bonuses based on project profits. I would have no profits and possibly much reduced bonuses. It was something I was willing to give up for a less stressful job. So, at the senior management meeting, when the proposal to create the department was announced, I interrupted and said I wanted the job before the proposed manager could be named. I immediately received full support from the other managers (who were unaware of the president's motives) and the (bewildered?) president acquiesced. This was at a time when the members of the board were also members of the "senior management team" which, in turn was meeting regularly and having a more active part in decision making in the organization.
The Albano's got the fourth member of Dom's proposed family basketball team on November 5, 1987. Joe was born. Of course we were all joyful and thankful to God for another healthy boy. Our fifth grandson! WOW! Anne was wondering if she would ever be able to shop for frilly gifts for a granddaughter.
There was another call from church. Fr Homa wanted a group of people to follow up on the survey that had been done and to set up a structure of ministry boards along with a new Pastoral Council. I did not hesitate to get involved. During this process, the old parish council disbanded, seeing that a totally new structure was in the works. After much discussion a new structure of four "Boards" was decided upon. There would be one for each of the facets of the parish, Human Concerns, Education, Liturgy, and Parish life (Social). The Pastoral Council would then be made up of representatives from each board plus the pastor and two members of his choice. Our job was to define the parish structure but not to form it. We finished our work and disbanded.
Dan & Karen had a house full

It was Christmas 1987 and Nick's birthday

That marked the close of 1987

1988

Joseph Rocco Albano is Baptized at St. Christina Church

Diane Plefka is the God Mother

Grandma is deep in prayer

Godparents:
Diane Plefka & John Lawler

Joseph Rocco Albano

God Bless Joey

Truly Blessed!

The Family Celebrates

More cake on Anthony's 5th Birthday

And lots of gifts

Even Grandpa gets to play.
(NOT!)

Easter 1988

Joe & Mark pose with Great Grandma Plefka
Followed by More cake for Marc's 3rd birthday

Marc shows an interest in baseball

Grandma Plefka holds Joe

Grandpa
Albano
looks on

Summer Fun - 1988

Karen & Nick

Dominick
Uncle Tom
Uncle Dan

Anne Marie, Marc & Joe

Anne Marie
& Anne

Karen & Diane

Grandpa Plefka

Dom Albano
It was some time in 1988 that I received a call from Bob Piercy. By this time he had the staff position of Director of Liturgy and asked me to come to a meeting. He had been directed to form a board of parishioners to represent the Liturgy ministries. It was obvious that he wasn't sure he needed this since he was handling things quite well. I was to be an 'at large' member, not representing any particular ministry, but there to help in the forming of the board. (In many parishes these are called 'commissions' rather than 'boards'.) The plan was that each member of the board would be discerned from each ministry associated with liturgy. And so, we formed the board and I was a member.
After all four boards were formed and active, two members from each were discerned to be members of the Pastoral Council. And so, I found myself serving on the Pastoral Council. The unique thing about this was that the parish structure was built from the bottom up. Everyone involved was active in ministry. One of the traits I found admirable in Fr Homa was that he believed that decisions should be made at the lowest level possible as long as they did not conflict with past practice or violate a higher authority. The system took time to set up and even more time for people to adapt but once in place it was great. When Bob Piercy left his position to expand his horizons, he had an organization that could move smoothly to the able direction of his replacement.
Before he was a year old, Joe had a bat in his hands.

Joe's 1st. Birthday

Anne on Joe's Birthday

The Family gathered at the Albano's for Thanksgiving

Christmas Eve with Dan, Karen & Nick

Christmas Day with the Albano bunch
Late in 1988 the corn fields across the street were leveled and the condo construction began. We lost our rural feeling and got a lot of dust, dirt, and construction traffic for about a year. Of course it was not a surprise. We knew of the proposed condominium construction when we selected the location of our house.

In April of 1989 I woke during the night with terrible pains in my upper abdomen. All of a sudden I knew the meaning of "excruciating". At the hospital I got no relief until the cause was diagnosed as acute pancreitis. I was told that 90% of the time these attacks are cause by gall bladder problems. In my case, it was not. If I never wanted to have that pain again, I was told to "never take another alcoholic drink". It had been my habit to have one or two manhattans or martinis every evening. Anne had been afraid I was an Alcoholic. So, I stopped drinking and had no problem doing it. I did not want that pain again.
Nick has his Third Birthday

And, not long after Nick has his stage début
He has since overcome his shyness.

Birthdays are always a good reason for a family gathering.
They keep growing and growing.
Anne and I thought about the monitory support we were giving to our parish. We had been putting $5.00 a week into the basket for as long as I can remember thinking we were being generous. After all, if every one of the 3500 families gave that much it would mean an income of at least $70,000 a month. But the fact is that not everyone could, or would, donate at that level. Even if they did, That would not be enough. We realized that 'our fair share' was not dependent on what anyone else was able or willing to donate. It was strictly a matter between our ability and our willingness to share some of what God gave us. It was not ours to keep but it was placed in our care so we could use it for the most good possible. We gradually increased our weekly support of the church and finding it to be no problem, we decided to tithe, giving 5% to the parish's regular Sunday and holiday collections and 5% to 'special' parish collections and other charitable causes. That meant a big jump in our donations. Amazingly, It didn't hurt a bit! I don't mention this to boast. It is simply part of our realization that our spirituality had become far more important. We became one of the 20% of parishioners who provide 90% of the support of the average Catholic parish and we were happy to do it. The truly amazing thing is that the more we gave, the more we received. It doesn't seem logical but ... what does logic have to do with faith? (Did I say that?)
Christmas 1989
at Grandma & Grandpa's house

With all the grandsons

Grandma & Grandpa
(Anne & Don)

And ... Great Grandma Plefka

Anne Marie, Dom
& their boys

The Last Birthday of 1989
Nick is Four

1990 (Early)
In February of 1990 I attended a "Christ Renews His Parish" (CRHP) weekend retreat for men. If I had any reservations about my spirituality before, they were wiped away during this experience. This weekend gave added impetus to my 'conversion'. I came home filled with the Spirit.

CRHP II
Feb, 1990
I met a group of men from all walks of life. It was there I came to know Deacon Joe Callahan as well as many others who are now very active in the parish and fast friends. Many of us went on to meet once a week for months and became the presenting team for the next weekend in the fall. The second weekend was an even more intense spiritual experience than the first.

The title of this section was selected not only because of Anne's re-birth as a new person, but because I too was re-born. I began to call my self a "Born Again Catholic".
Everything came together for me. I realized that faith in God could not be defined or explained in logical terms. My years of asking unanswerable questions were gone. The truth of Gibran's passage in The Prophet, "... if you would know God, be not a solver of riddles", was clearly obvious to me. Anne's selection of the words of St. Francis, "... and in dying we are born to Eternal Life", are now the focus of my life. I am no longer stumbling over the mystery of the Eucharist or any of the other mysteries of our faith, because I am now humble enough to know that I did not need to understand before I could believe. I now know that there will come a time, ... beyond our time, when I will see, and hear, and know ... and again in the words of Gibran, "... I will not regret having been blind and deaf."
I also came to realize that God had been working in my life even when I didn't know I needed Him. After all, Anne and I were together because I had an extra post card. (see May of 1952) And, I became a Vice President by oversleeping. (See On a Monday morning ... ) These things, along with many others, could not have been just chance. I see in them the guidance of the Holy Spirit, ... not forcing me to do something, but opening my mind to recognize a right choice when a opportunity presented itself.
I now love the music of our parish. "The Canticle of the Sun" is a favorite hymn because I now know that when the Kingdom comes, I will dance in the forest and play in the fields and this body will have either been transformed into ...
something better ...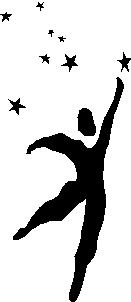 or, ... it simply won't make any difference.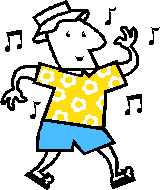 "The heavens are telling the Glory of God,
and all creation is shouting for joy.
Come dance in the forest, come play in the field,
and sing, sing the glory of the Lord."
From the refrain of "Canticle of the Sun"


Publication Notes:
I worked on this chapter from February through July of 2004. It took so long because it was a very important period in my life requiring much research, writing and re-writing. Early 2004 was also a very busy time and so there were many interruptions to the process.
In addition, the chapter covers a time when I stopped taking photos as 35mm slides and started using VHS video camera. The "snap shots" which are on this page were "captured" from those video tapes using a new device and my computer which at first did not work. Much time was spent on the photos which of course not only depict our lives at the time but serve to stimulate the memory to add to the story. Don't look for great photography. The videos were all taken with available light and were marginal to start with.
The music for this page is "The Canticle of the sun " Marty Haugen adapted the words of St.. Francis of Assisi. (publisher GIA Music) and the recording on this page is performed by Bob Sorem ( Bob's MIDI Sequences ) and was sent to me by Frank (Grandpa) Schober. My thanks to both of them. Coincidently, The Canticle of the Sun is our closing hymn at mass this season. I just LOVE it!
And, ... Thanks to God for being so patient, yet persistent with me for so many years.
Don
7/14/04
Please visit Born Again - A Musical footnote for a footnote to this page.


Previous Chapter - Next Chapter
What was happening in the world ...
1986 - 1987a - 1987b - 1988 - 1989 - 1990